Disaster Restoration in South Dallas
Disasters can strike without warning in South Dallas, leading to serious property damage. Fortunately, you can get help with disaster restoration right away by contacting 911 Restoration of South Dallas. Our property restoration techs are IICRC certified to help you in a disaster situation. Get a Fresh Start by contacting us 24/7/365 at 469-300-3781 for: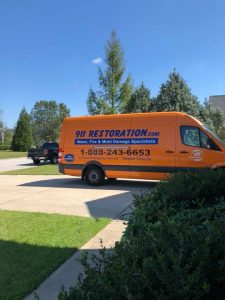 Emergency Roof Repairs
Emergency Boarding Up
Emergency Water Extraction
Emergency Packing Out and Storage
Our area is at a high risk for experiencing hurricanes and tornadoes throughout the year. These natural disasters can result in flooding and wind damage to your home or business. You could also suffer property damage in a disastrous fire or after a major sewage backup in Dallas, Desoto, Cedar Hill, and surrounding areas.
The licensed, bonded, and insured techs at 911 Restoration of South Dallas can help you recover from any of these events. South Dallas disaster restoration techs have the resources to meet any of your needs in emergency situations. All property restoration experts have the training and experience to take care of:
Water Damage Restoration
Fire and Smoke Damage Restoration
Sewage Cleanup and Disinfection
Mold Remediation and Decontamination
You can reduce the total damage to your property following a disaster by getting the help you need right away. That's why 911 Restoration of South Dallas stays ready 24/7/365. South Dallas water damage restoration techs can reach your property within 45 minutes of an emergency call to begin offering you the services you need to return your property to better-than-new condition. Call 911 Restoration of South Dallas at our number 469-300-3781 , We provide you storm damage repair and storm restoration in South Dallas.
Can Disaster Restoration Protect Your Undamaged Belongings?
It's natural for property owners to worry about protecting what they have left after a disaster in Dallas. 911 Restoration of South Dallas can pack out and store your undamaged possessions following a natural or man-made disaster. Let us keep your possessions safe throughout the disaster restoration process, taking this weight off of your shoulders.
water extraction Dallas can get to work quickly after a flood or a hurricane to limit the damage to the structure of your property as well. Techs can begin water removal right away, reducing the damage caused by excess water.
Drying out your property right away reduces the damage to your floors, drywall, and ceilings. Let us handle carpet drying with dehumidifiers, fans, and air movers. Crews can also stop additional water from entering your property by making fast roof repairs and boarding up damage to your home or business in Cedar Hill.
All of these steps are designed to help you get things back to normal quickly after a disaster situation. Crews can also perform a mold inspection in Desoto after a hurricane, flood, or pipe burst leaves you dealing with a flood.
We know that mold can spread quickly after a water damage disaster. Our mold removal Dallas techs can get to work right away if they spot signs of fungal growth. Mold remediation can ensure you don't have to deal with a mold infestation on top of water damage, so contact us at 469-300-3781 today.
What Can Disaster Restoration Techs in South Dallas Do After a Fire?
Fires are one of the most damaging disaster situations property owners can face in Dallas, Cedar Hill, Desoto, and surrounding areas. In addition to the damage caused by the flames, you could end up facing water damage from sprinklers and fire hoses. You could also be left with smoke, ash, and soot damage. If you search best hurricane restoration in South Dallas, call us 911 Restoration.
Fortunately, 911 Restoration of South Dallas can address all of these issues with same-day fire in Desoto TX. Contact us now to get: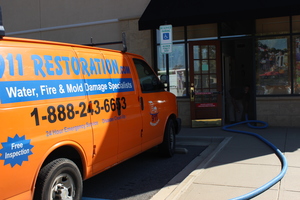 A Free Fire Damage Assessment
Help with Structural Damage Caused by Fire
Soot, Ash, and Smoke Cleanup
Water Damage Restoration Services
Working quickly after a fire limits the total damage to your property. It can also help you prevent a mold outbreak caused by dirty water in sprinkler systems and fire hoses. Find out more about your options following a fire by contacting the disaster restoration techs at 911 Restoration of South Dallas right now.
Here at 911 Restoration of South Dallas, we have experience working with all insurance companies. Let us help you list out items you lost in a hurricane, fire, or flood. Crews can advise you when it comes time to make a claim with your property owner's insurance. Your well-being and peace of mind are important to us following an emergency.
Take the first step to getting a Fresh Start following water damage or fire damage emergency in Dallas by contacting us right now. Crews are standing by to take your call and provide you with the assistance you need. Call us at 469-300-3781 and allow us to provide you with a free visual inspection.