Fire Damage Restoration in South Dallas
The destruction caused by a fire can leave property owners in Dallas, Desoto, Cedar Hill, and surrounding areas unsure where to turn for help. 911 Restoration of South Dallas is here to provide you with the fire damage restoration services you need right now. Contact our IICRC certified fire cleanup techs 24/7/365 at 469-300-3781 to get a Fresh Start along with: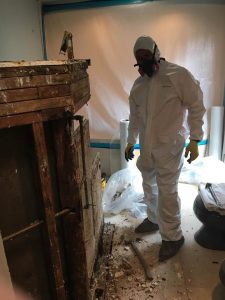 Help Within 45 Minutes of an Emergency Call
Support from Licensed, Bonded, and Insured Techs
Assistance Packing Out and Storing Undamaged Belongings
Aid Dealing with Water Cleanup from Sprinklers and Fire Hoses
Full Ash, Soot, and Smoke Removal Services
Here at 911 Restoration of South Dallas, fire and smoke damage restoration techs have the experience and training to fully restore your commercial or residential property. You can contact us around the clock to get the help you need following a fire in Desoto.
Techs can even help you with puffback cleanup in South Dallas. We know that property owners don't have to run their furnace very often in the areas surrounding Cedar Hill. However, when you use your furnace, you expect it to function properly. If it backfires, leading to puffback damage, our ash and smoke removal crews can help you.
Let us handle all of your property restoration needs after a fire. Contact us today to get same-day puffback cleanup and fire damage restoration in South Dallas. You can get back your peace of mind by allowing the professionals to address all of your fire cleanup and smoke restoration needs. Call us at 469-300-3781 and allow us to provide you a free visual inspection.
What Does Fire Cleanup in South Dallas Involve?
Fires are one of the most dangerous forces in nature. An uncontrolled fire can cause major problems for property owners in Dallas, leaving behind ash, soot, and smoke damage. Water damage is also associated with fires, as sprinklers or fire hoses are used to put out the flames. This excess moisture can even lead to a mold infestation.
Fortunately, 911 Restoration of South Dallas can take care of all these issues, starting right now. You don't have to wait to get the help you need following a commercial or residential fire. Contact us now and we can offer you:
A Free Fire Damage Assessment
A Free Insurance Consultation
Access to a Fire Information Center
Direct Billing to Your Insurance
Help with Lost Inventory Itemization
These services aim to go above and beyond smoke and fire damage restoration in South Dallas. Crews are dedicated to putting your needs first following a fire. Let South Dallas smoke removal techs help you file insurance claims while they take care of restoring your property by:
Using Sodablasting to Clean Up Fire Damage
Taking Care of Ash, Soot, Odor, and Smoke Removal
Repairing Structural Damage Caused by the Fire
Handling Water Damage Restoration and Mold Cleanup
Fire and smoke damage cleanup crews can provide the same dedication if you are dealing with problems caused by puffback. Let us handle puffback cleanup in South Dallas starting right now, so your property can be brought back to the perfect condition that you deserve. so contact us today at 469-300-3781
Can the Pros Handle Commercial Fire and Smoke Damage in South Dallas?
Commercial fire and smoke damage can be challenging to deal with if you don't get professional help on your side right away. Businesses often have extensive sprinkler systems that can douse your property and your inventory in dirty water, causing additional damage following a fire.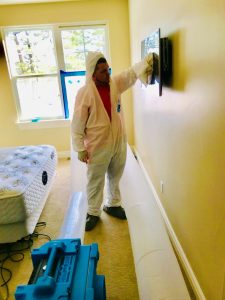 The highly trained fire damage restoration techs at 911 Restoration of South Dallas can repair your business or your home following a fire. All crews have the experience and resources to move quickly after a fire, limiting the total damage to your property.

Techs understand how important it is to get you back into business quickly following a commercial fire. They can work fast to protect your inventory, even packing out and storing it in a secondary location during the fire cleanup process in Desoto.
Make sure you put yourself in good hands when it comes to fire and smoke restoration in South Dallas. 911 Restoration of South Dallas believes in putting you first during the entirely of the fire cleanup process in South Dallas. Smoke restoration crews will work tirelessly to remove smoke, ash, soot, and odors. They can also take care of water damage repairs and mold removal.
Get a Fresh Start by contacting the professionals for fire and smoke restoration or puffback cleanup in South Dallas. All evidence of a fire can be erased from your property, including the bad smells associated with smoke. You can get help within 45 minutes by contacting us at 469-300-3781  911 Restoration of South Dallas now.